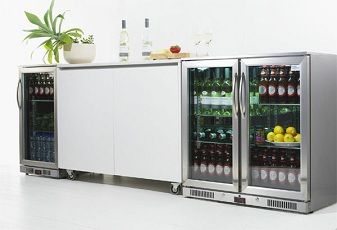 Bar Counter
We are offering a wide range of Bar Counter like Beer Chiller, Cold Drinks Chiller, Wine Chiller, Cocktail Station, Blender Station, Glass Storage Rack and Sink Unit. These are manufactured keeping the various applications of these counters to offer great ease and comfort to our clients.
---
Bar Display Counter
A wide range of bar display counter are offered by us are made from high grade raw materials and are the perfect choice for optimum utilization of space. A wide range of sectors make use of these storage racks, ranging from hotels to Pubs. Etc.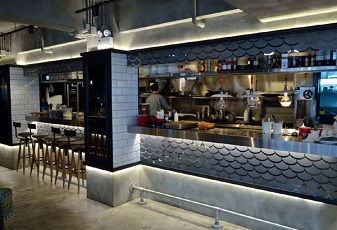 ---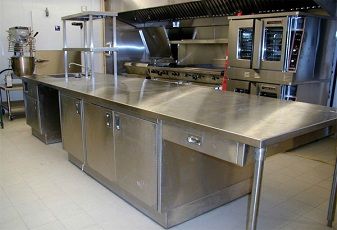 Bar Counter
We offer Cocktail Stations that has high functionality and offer quick service of cocktails and drinks from the bar. It includes various other facilities such as Glass racks, Ice chests, Speed Rails (rails), Mix Bottle Wells, Garnish Tray, Blender Station with Sink and Faucet, Tier Rack, Waste Chutes. Features: • Spacious • Durable construction • High functionality
---
Bar Bottles & Wines Display
Apart from manufacturing various counters an stations, we are also dealing in the sphere of manufacturing a wide range of Glass Storage Racks that are appreciated for their high strength and capacity to keep large number of glasses at a time in a systematic manner. Apart from the standards designs, we are also able to provide the customized range of these racks to suit the varied requirements of the clients. Features: • Capacious • Durable • Easy to handle.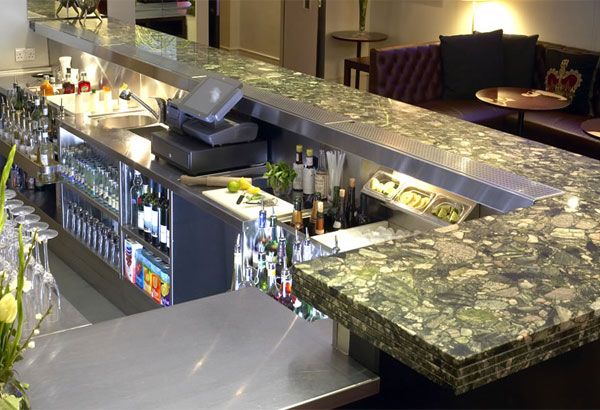 ---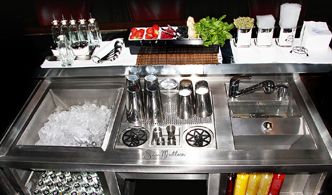 Cocktail Station With Sink Unit
We specialize in the sphere of manufacturing and exporting a wide range of Sink Units that are used in various restaurants, hotels and for domestic purposes. These are extensively used for manually and hygienically washing different kitchen accessories. We provide the customized range of these Sink Units to suit the varied requirements of the client.
Features:

Low maintenance, User friendly application
Durable, Convenient designs.
---
Bar Counter with Wall Mounting Wine Chiller
Trendy Bar Counter with Smart Bar Solutions... which also includes cocktail station, Dustbin, Drawers, Condiments Continers, Sink & with Glass Trolley.
Necessary units like Beer / Wine Chiller, Bar Trolley , Ice Crusher, Ice Cube Machine, Glass Washer also provided alongwith this smart Bar.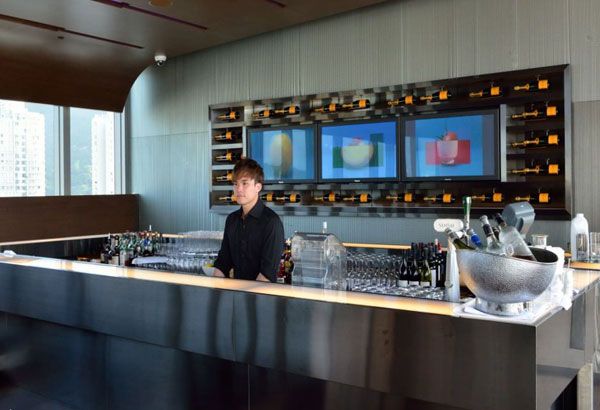 ---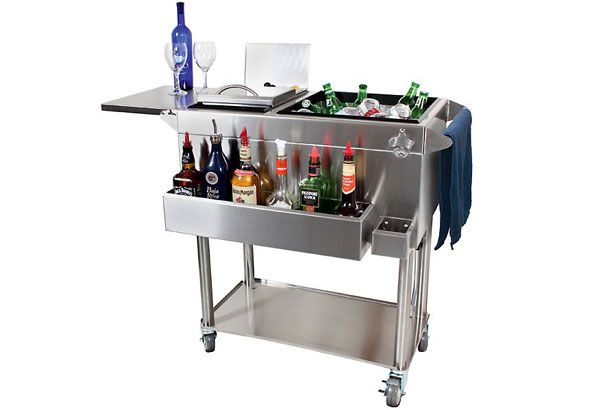 Bar Service Trolley
We at HariOm Kitchen equipments manufacture premium quality bar trolleys which gives a rich experience to it.
---