If you buy the energy efficient refrigeration equipment from a reputed commercial refrigeration equipment manufacturer then you will get products that are energy efficient. Though initially these products might be a little expensive however, they will save a lot of your money at a later stage. In fact it is said that these equipment reduce the energy bills by 40%. These refrigerators are becoming extremely popular these days because they save money as well as protect the environment.
If you own a business then you will understand the equipment play a very important role. The success of the business depends a lot on how the various equipment operates. If you have a food service business then commercial refrigeration Equipment becomes a very important part of the business. In fact the various refrigeration appliances need to work very well in order to ensure the success of the business. You might initially not understand the importance of these equipments. However, if they stop working then you will understand the importance of these equipment.
There are a number of companies that are deals with commercial refrigeration equipment manufacturer. However if you really want your business to run well then it is important that you get hold of a well-known manufacturer. A good manufacturer will provide you with good quality equipment at a very reasonable price. The devices would last for a very long time and will thus provide you with very good value for the money that you have spent.
Energy efficient devices are also becoming popular because it helps in saving a lot of money in the long run. So if you are planning to buy refrigerator equipment then do get the energy efficient products only. This will help in your business at a later stage.
True Refrigeration Parts
We offer wide gamut of Refrigeration Equipment which is designed and developed using premium quality raw material. Our gamut comprises of vertical refrigerator, table refrigerator, water cooler, wine chillers etc. These are extensively used in hotels, restaurant, and canteens for keeping varied food items in appropriate manner.
---
Vertical Refrigerator Door
We present an array of two / four door vertical refrigerator which is commonly used in hotels, motels, restaurant, ice cream industry. The refrigerator has adjustable temperature setting that freezes various food products in a systematic manner. Our array is available in two different models, one is two door vertical refrigerator and another is four door vertical refrigerator. Salient attributes of two / four door vertical refrigerator.
Low power consumption
Durable
Store food for longer period
Corrosion resistance.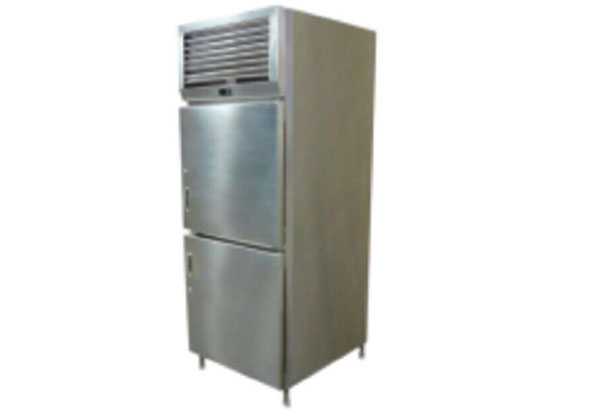 ---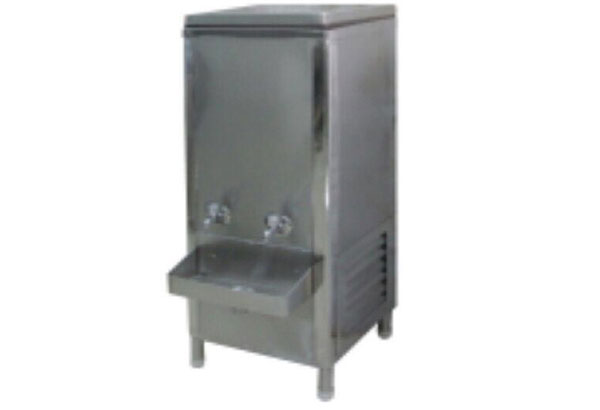 About Water Cooler and Quality
We provide Water Cooler which is uniquely design using premium quality raw material. Our array is mainly used for cooling and dispensing water in an effective manner. The water cooler has ample storage capacity and extensively used in hotels, restaurants, hospital.
Our Water Cooler posses following salient attributes:
Faster cooling
Silent operation
Trouble free operation
Corrosion resistance
Capacity: 25 ltr. o 200 ltr.
The list of benefits of the energy efficient commercial refrigeration equipment manufacturer
There has been great improvements in the insulators as well as the compressors of the refrigerators of today. Today the refrigerators are much more energy efficient than they were before. The government these days awards to the commercial refrigerators stars for manufacturing energy efficient products. These equipment not only reduces the energy bills of the customers but also has a great effect on the environment.
Here is a list of the benefits of the energy efficient refrigerators:
• These equipment help in providing you with energy efficient refrigerators
These refrigerators have to be cold all the time. It is for this reason that they operate 24 hours a day and 365 days a year. The equipment use more energy than the energy used in the normal refrigerators. The large refrigerators that are used in the super markets consume 17000 kilowatts power in a year. If a particular business use this type of refrigerators then they are able to save a lot of money are also able to emit greenhouse gas.
• These equipment also pertain to the energy department's efficiency standards
In the year 2014 the Climate Action Plan created certain standards that will help in cutting down the carbon pollution in a particular country. With these standards the commercial equipment become energy efficient by another 30%.
• The energy star qualified refrigeration products
The government has created certain Climate action plans that are very helpful in making energy efficient products. This energy star program is believed to increase the energy efficiency of more than 60 products. Today as much as 80 % of the refrigerators are considered to be energy efficient.
---