Here's All You Needed to Know About Food Court Equipment
In modern days, there are only two things that are growing at a rapid rate. The first is the technology and the second one is the food industry. Both of these domains are undoubtedly the ones who can't stop growing because they satisfy humans by giving them comfort and fulfilling their desire for taste and hunger. And when we see a larger picture of the scenario, one can observe that the food industry's backbone is supported by the 'food courts' and to run them, food court equipment are very essential.
In almost every part of the world, irrespective of the countryside or the metropolitan areas, we can find at least one food court in every locality. It can be a food court in a busy shopping complex in the New York City or a small food joint at the corner of the street in Paris; all of them require certain kind of machinery and equipment for efficient functioning.
A person can argue that food courts can be run without the use of these equipment. To counter this, he must also realize that these equipment increase the productivity, efficiency and lower down the time taken in order to maximize the satisfaction.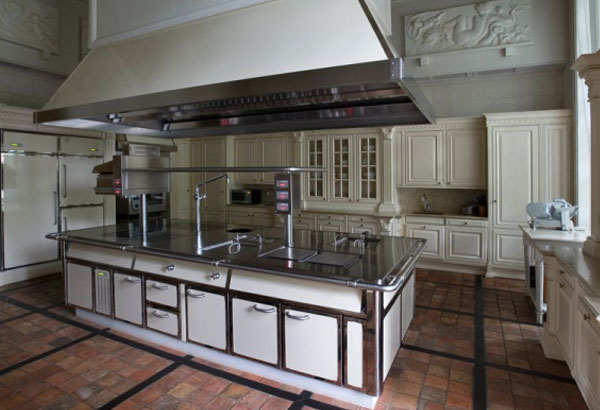 Food Court Equipments
Under the able guidance of our professionals, we manufacture an ultimate range of Pick Up Counters, which are available for storing foods. These are available with hot case and we offer these products in different specifications. We manufacture these products using stainless steel and these are widely acknowledged for their anti-corrosiveness. These are user friendly in nature and range of our pick up counters includes Pick Up Counter.
---
How to decide which food court equipment to purchase?
For starting a food court and running it, there are some basic food court equipment out there in the market. Generally, the choice of the equipment depends on different factors such as the scale of the restaurant, number of workers and the type of the food court. Also, it is recommended to purchase those equipment which are bought most commonly by other food corners. This gives an idea of the general and the most basic areas for which the equipment will be needed. The right equipment which is most suitable for your specific need will elevate the productivity and if the same is purchased but it is not of much use, then it's only a burden on the budget. That is why it is important to 'decide' which food court equipment will be ideal according to your business and which have a longer service life.
Which equipment should be purchased to run the food court?
After going through the factors which must be considered while searching for equipment, there comes a question that which equipment are minimum requirements for a food court? Here's the answer to that. The first and the most basic is a POS (Point of Scale) system. It is commonly used by the food chains and restaurants which helps in analysing the purchase and other monetary subjects which is connected to the computer and tracks transactions. The equipment that are essential for every food court round the corner are:
Refrigerators and freezers for food storage
Dining table and equipment
Cookware such as pans, pots, utensils and related things
Stoves and ovens for cooking and preparing food
Heating stations along with steam cabinets
Self service equipment such as the ice-cream or coffee serving machine
These were the basic and necessary equipment so far as food courts are concerned. Apart from these, different machinery are available for different purposes such as racks, grills and griddles, fryers, sausage steamers, pizza glass displays etc. These extra equipment and aids can be purchased to enhance the productivity and save time and effort if the budget allows doing so.